MATT BOOTH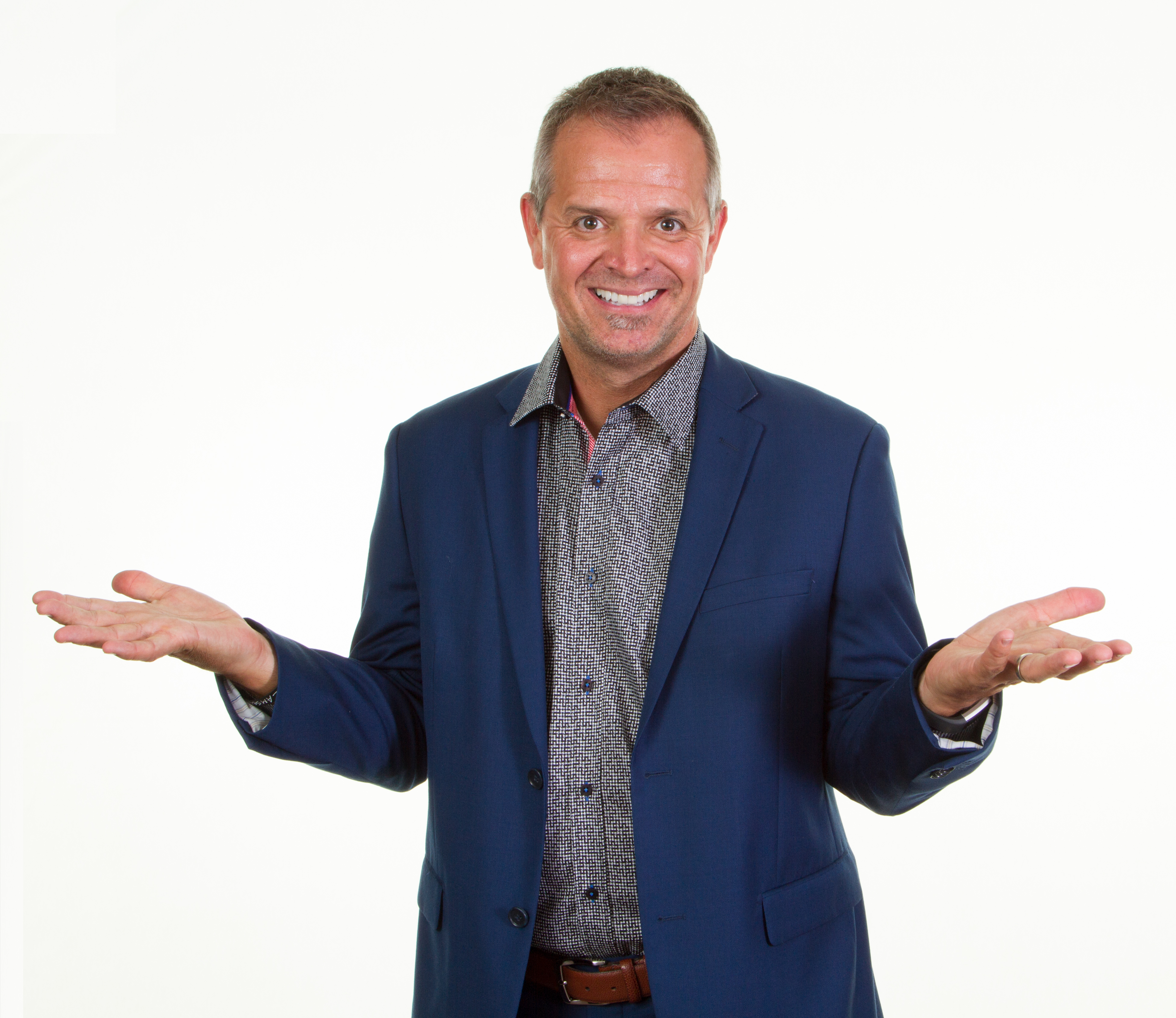 Matt Booth is the ATTITUDE EXPERT. Matt is an engaging speaker and author who encourages people to chase their dreams. He is direct, thought-provoking, and inspiring. To achieve Personal Satisfaction and Professional Success, Matt's philosophy is simple: You Must Be Yourself and Improve Yourself.

What's The Value of Your Attitude? There is an old saying that "attitude is everything". Is that true? I think Attitude is the START of everything! Attitude determines your thoughts and ultimately your actions. In this program you will find that being positive as often as possible helps you be more successful at what you do. You'll leave this program with practical take-a-ways and the motivation to implement them.

Too often, we act like we have a remote for life. Sit on the sofa, watch, complain, click. Sit, watch, complain, click. Sit, watch, complain, click... and wish...wish for better health, better spouse, better product, better job, better house, a better life. You are the only one who can make those changes. There are no short cuts. There is only effort, failure, and repetition. Your life will only change when you get up off your butt and start changing it.

ATTITUDE MATTERS!
---
STEPHEN J. WEITEKAMP
President
California Moving & Storage Association (CMSA)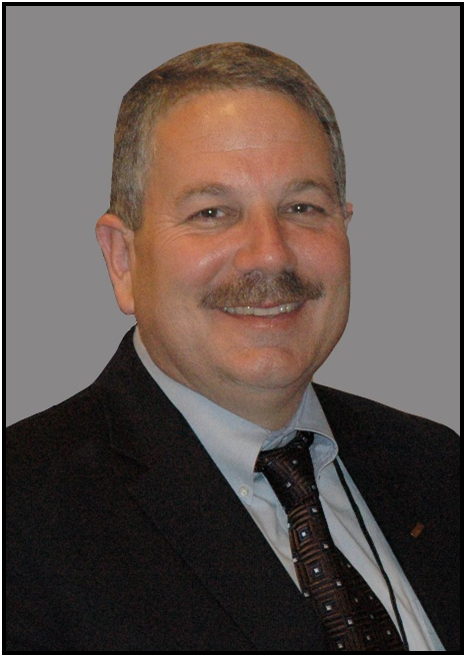 Stephen J. Weitekamp is a 37-year veteran of the moving industry. His carrier path through almost every job in moving and storage, while working for the one employer for 26 years, makes him uniquely qualified to represent the industry. He personally handled moves for President Ronald Reagan, numerous dignitaries and celebrities. Steve traveled from Hawaii to New York City to oversee unique moving installations.

Steve has been active in California Moving and Storage Association (CMSA) for thirty years. He has served both at the Chapter and State level of CMSA since 1988. He was elected to CMSA's Board of Directors in 1991 and elected Chairman of the Board for the 2001-2002 year.

He serves as President of the California Moving and Storage Association, a not for profit trade association representing over 350 licensed California moving companies and almost 200 affiliated businesses operating within the state. His goals for the CMSA are; to continue to work with its members to improve the image of our industry with the moving public and the government agencies that regulate them, to educate the public that an "internet only" mover is not a viable option when selecting a mover, and to offer quality endorsed programs and continuing education that make the CMSA an increasingly valuable asset to its members.

Industry Involvement:

2015 - Present: American Moving and Storage Association (AMSA)
Board member
Committee Membership: ProMover Brand Oversight Committee (PBOC)and Government Affairs Committee

International Association of Movers (IAM) Agent Advisory Committee

2015 - Present: National Council of Moving Associations (NCMA) Chair

JOHN LANCE
CMSA Chairman 2017-2018
Senior Vice President of NMS Moving Systems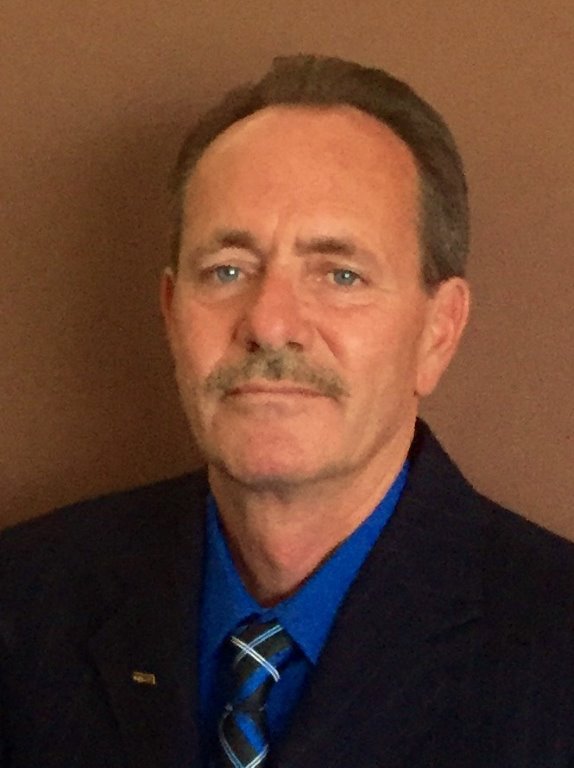 John Lance is the Senior Vice President of NMS Moving Systems. His company joined the CMSA in 1994. John and his wife, Bernadette, have been active members in the Santa Barbara/Ventura County Chapter for many years. John was the CMSA Santa Barbara/Ventura County Chapter President from 1996 to 2002. He later represented the chapter as a CMSA Board Director from 2002 to 2016. In 2015, he worked his way up the chairs to become the CMSA Secretary/Treasurer (2015-2016), CMSA Vice Chairman (2016-2017) and is currently serving as CMSA Chairman (2017-2018).
TERRY R. HEAD
President
International Association of Movers (IAM)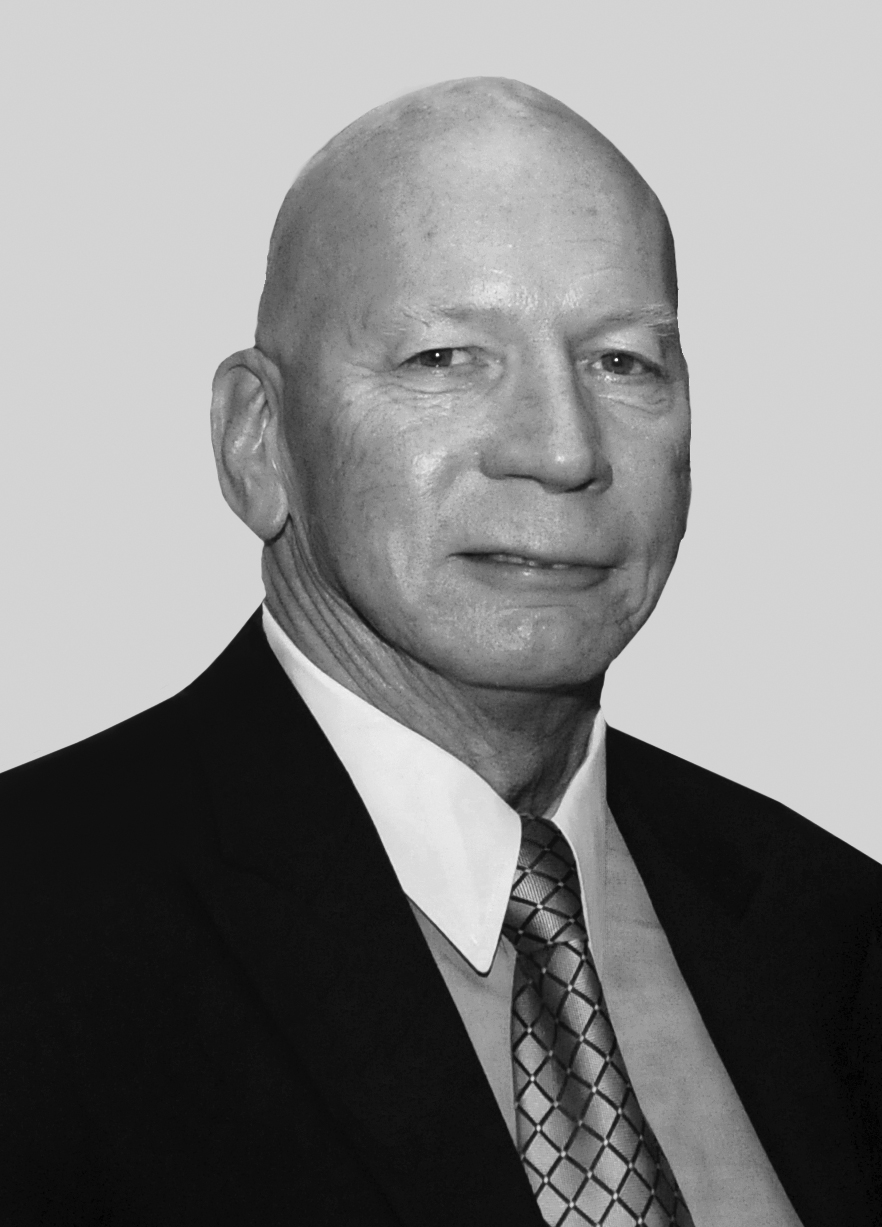 Mr. Head began his career in the moving and storage industry in 1969 working as a driver's helper and packer. He had worked his way up through the industry serving in various administrative, sales, management and ownership positions for both moving and freight forwarding entities.

Prior to taking on the reins as president of the IAM (HHGFAA) president in 1997, Mr. Head simultaneously served as a shareholder and President of several Washington, D.C. area firms that specialized in providing a broad range of warehousing and logistical services; including moving and storage, office and industrial relocations, international shipping of household goods and general commodities, as well as record and media storage.

IAM represents 2400 transportation service providers and vendors in the United States and in 180 countries around the world. Well over two-thirds of the membership is located outside the USA. The IAM membership consists of movers, ocean and air carriers, trucking firms, port agents, customs brokers, packaging suppliers, insurance adjusters, software developers and transportation consulting firms.

Mr. Head is the Publisher of IAM's The Portal magazine and represents his Membership and the Industry in attending and addressing various conferences and workshops held around the world. On a variety of occasions, Mr. Head has testified on behalf of his Industry before the United States Congress, as well as, other Federal Regulatory Agencies.

While still in the industry, Mr. Head managed the logistical activities of such clients as the Inter-American Development Bank, the International Monetary Fund and The World Bank, the US Department of State and numerous other Federal Government Agencies and foreign embassies.
ADAM LOWY
Founder & Executive Director
Move for Hunger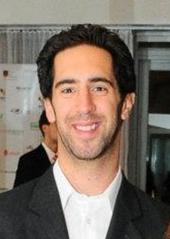 Adam Lowy, New Jersey native, Springsteen fan and ASU Sun Devil for life, founded Move For Hunger in the summer of 2009. Adam's family has owned a moving company in New Jersey for nearly 90 years (dating back to Great-Grandpa Lowy). After years of seeing so much food wasted when people move, Adam decided to take action.

Move For Hunger is a non-profit organization that works with the relocation industry to support the efforts of local food banks. When people move, they throw out a lot of "stuff" when they move. Unfortunately, some of this "stuff" is food that could be delivered to a family in need rather than thrown away. By teaming up with relocation companies across the country, Move For Hunger is creating one of the nation's largest year-round service programs. Relocation partners offer to pick up the unwanted, non-perishable food items from those who are moving and deliver it to their local food banks.

What started with Adam's family's small moving company has grown to work with over 600 relocation companies and thousands of real estate professionals nationwide. Together, they have collected over 6 million lbs of food for food banks across the nation - enough to feed over five million people.

Adam is working hard to create a sustainable solution to hunger relief in this country. By incorporating philanthropy into the relocation process, Move For Hunger is educating and engaging more people to participate in this solution each and every day.

Adam proudly represents the New York City Hub of the World Economic Forum's Global Shapers Community where he proudly represented the community at the Forum's Annual Meeting in Davos in 2015. In 2014, he was honored among Forbes 30 Under 30. Adam appeared on MSNBC and was a guest on Meghan McCain's new show "Raisin' McCain" in 2013. In 2011 he became a Bluhm/Helfand Social Innovation Fellow and was honored at the VH1 Do Something Awards for his commitment to creating social change. Move For Hunger was also honored on the American Giving Awards which aired on NBC in December of 2011.
---
< To
Military Breakout Session Panelists

CHUCK WHITE
International Association of Movers
(Speaker & Co-Moderator)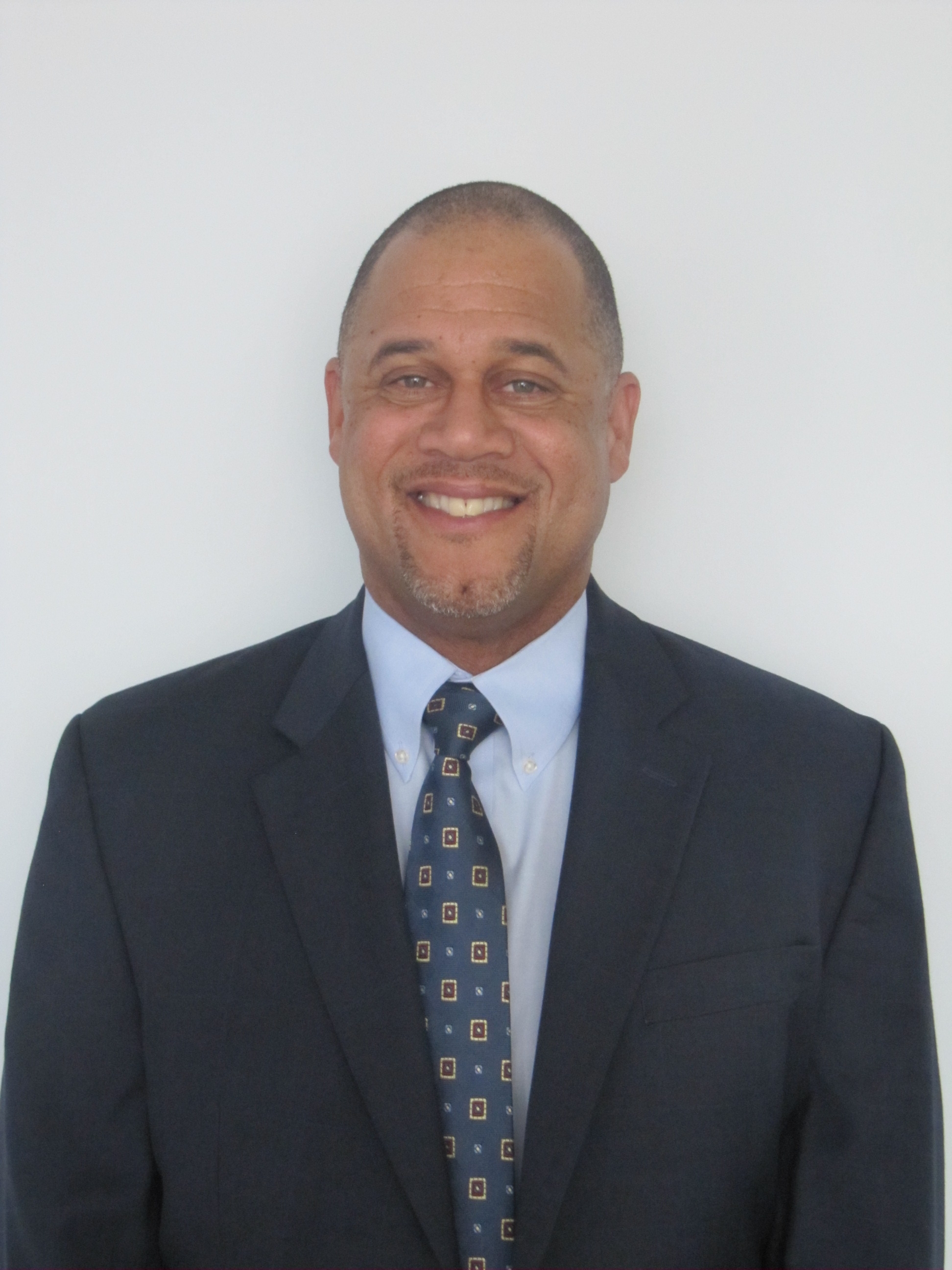 Charles "Chuck" White has been involved in the moving industry since 1994 when he went to work for Executive Moving Systems in Woodbridge, VA. Previous to that Chuck worked as a high school teacher and football coach in Maryland and Northern Virginia.
During his time serving as Director of Sales & Marketing at Executive he was elected to a volunteer position on the Executive Committee of the International Association of Movers (IAM), formerly known as the Household Goods Forwards Association of America (HHGFAA). He served on that Committee for four years and in 2005 he joined the IAM staff as their Director of Government & Military Relations.
He held that position for 10 years and in 2015 Chuck was promoted to the position of Senior Vice President for the organization.
Chuck has worked on a variety of issues while on the IAM Executive Committee and as a staff member. Just a few of those include:

The initial Families First Business Process Working Groups (BPWG)
Implementation of the Electronic Billing & Payment process for DOD personal property
Implementation of Full Replacement Valuation (FRV) in the DOD personal property program
The full rollout of the Defense Personal Property Program (DP3), re: Families First
Chuck is also involved as the IAM liaison to GSA for the CHAMPS program (government non-DOD moving program)
Involvement in all of IAM's lobbying efforts on Capitol Hill
Chuck holds a B.S. from the University of Maryland – College Park and a Masters of Education (MEd.) from George Mason University.

JOHN BECKER
American Moving & Storage Association (AMSA)
(Speaker & Co-Moderator)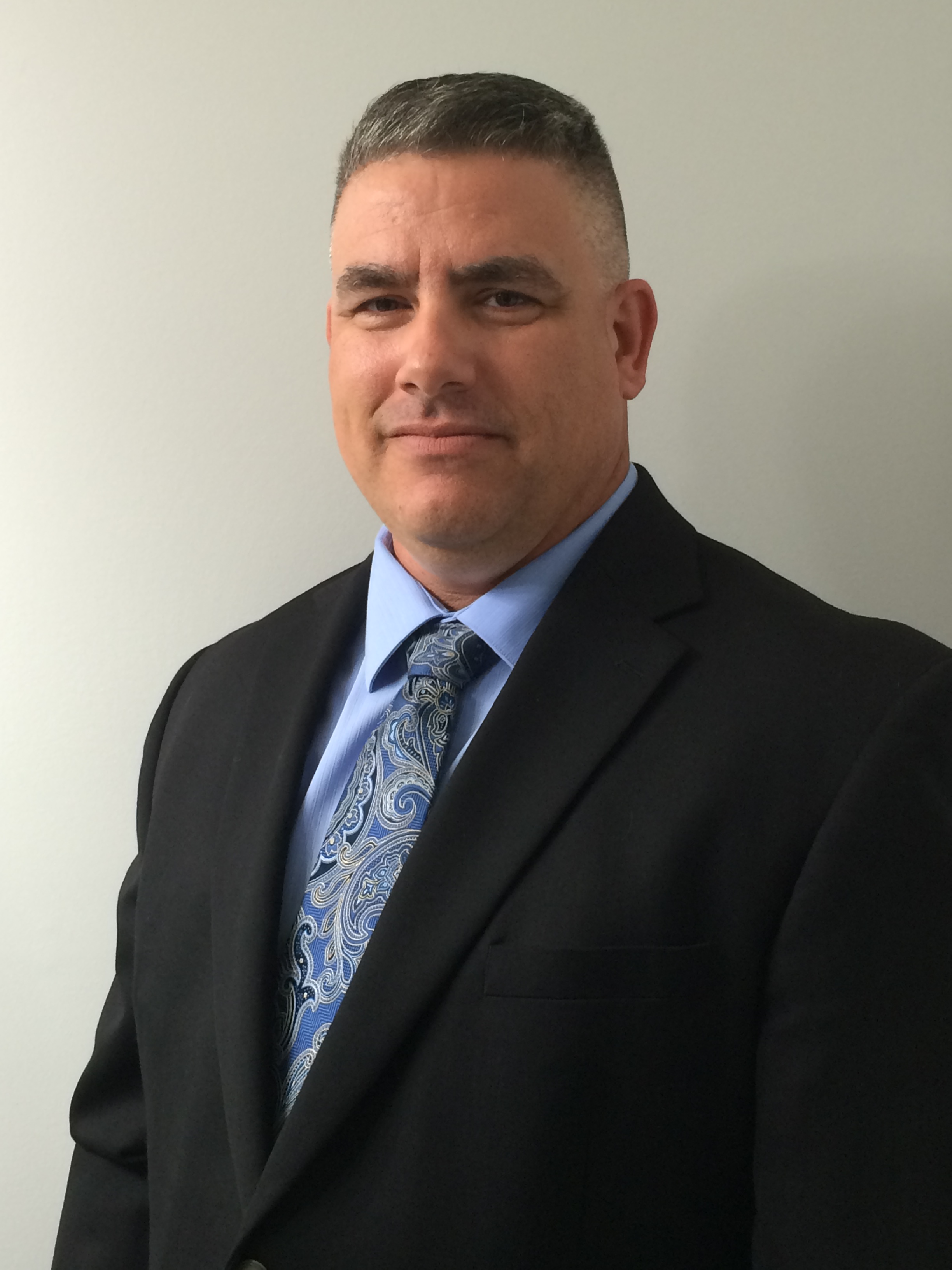 John Becker serves as Director, Military Policy at AMSA. In this role, John develops AMSA's Military policy positions, with advocacy relating to military and GSA personal property rules and procedures, and educating members about military and GSA rules and procedures, participates in the planning and execution of strategic communications efforts, including social media, focused on advancing AMSA's public policy agenda and is staff liaison to AMSA's Government Traffic Committee.

Prior to joining AMSA, John served on the HQ Surface Deployment and Distribution Command Staff in the Business Process Management Office. John also served as the Personal Property Rates Team Lead, managing the development of the 400NG/International Tender, OTO/Special Solicitation program, providing Invoice oversight, and development of the Annual Rate Filing process. John retired from US Air Force in 2010 after 20 years serving in various Traffic Management roles at the JPPSO, PPSO, and PPPO level serving in Illinois, Guam, Virginia, Australia, and Colorado as well as multiple deployments in support of operations worldwide.

John is a graduate of McKendree University.
TIM HELENTHAL
President & COO
National Van Lines, Inc.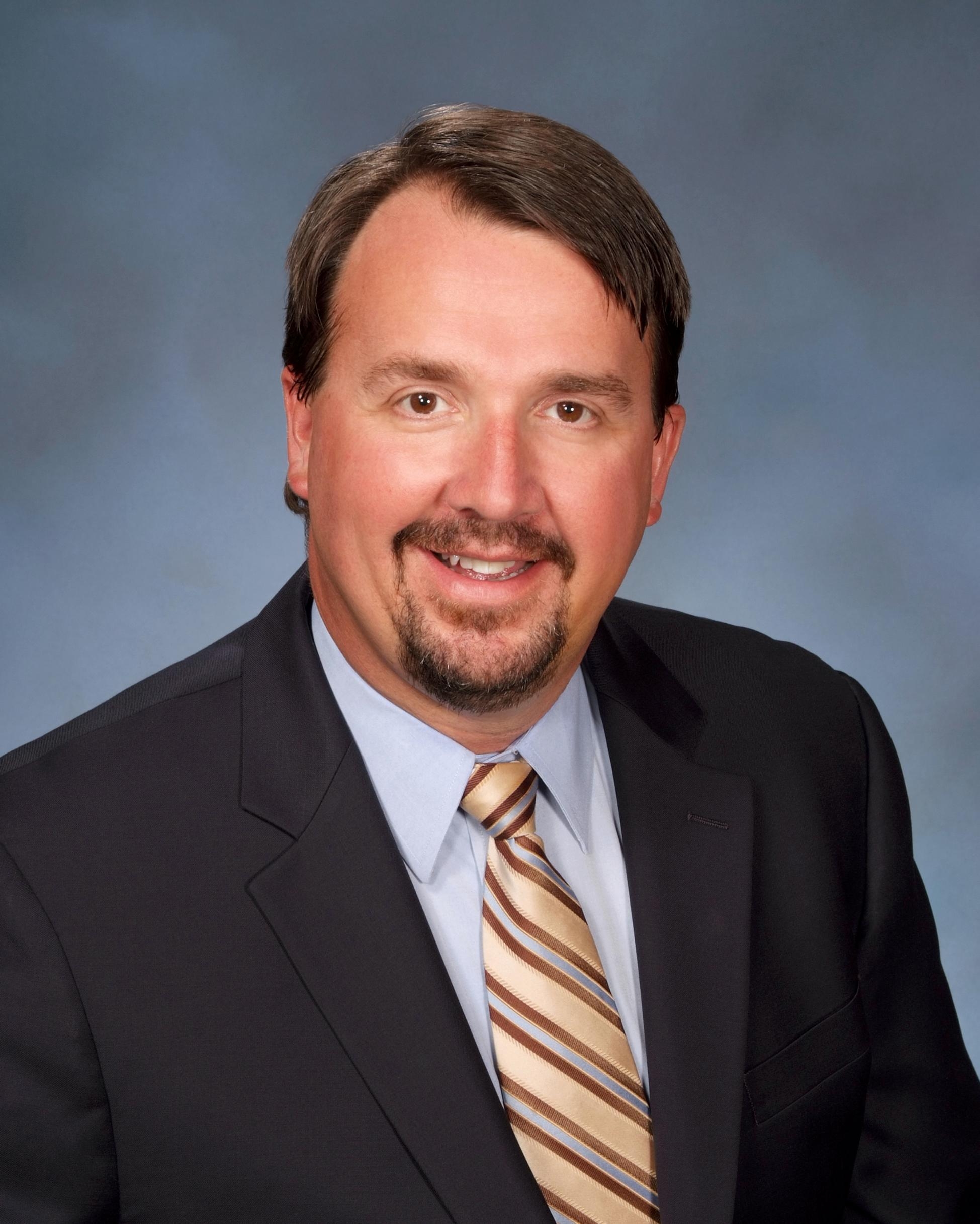 Tim Helenthal serves as the President and COO of National Van Lines, Inc., an employee-owned, Broadview, Illinois-based company.

Tim began his career in the moving and storage industry in 1994, as Manager of the Total Quality Assurance Program (TQAP) for National's military division. In 2000, he was named Vice President of Agency Services for military.

His experience with TQAP led Tim to develop in-company programs which identify and select quality suppliers for household goods relocations, while monitoring trends within the DOD Personal Property Program, and interpreting and executing ever-changing government guidelines. He oversaw the development of National's "PREVENT" quality control program, which includes the Military Procedures Manual, a DOD-specific training resource for all moving agents and drivers.

Committed to industry improvements, Tim currently serves as a member of the Executive Committee for the American Moving & Storage Association's Government Traffic Committee, was elected to serve as the Vice-Chairman of the International Association of Movers and on the SDDC Surface Transportation Executive Working Group.

Tim attended Eastern Illinois University in Charleston, Ill., where he received a B.A. in Economics in 1990 and an M.A. in Economics in 1991.


SCOTT KELLY
President
Suddath Government Services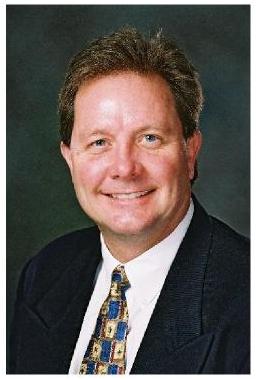 Scott Kelly is the president of Suddath Government Services (SGS), a division of The Suddath Companies. SGS is comprised of a network of agents and has a worldwide capacity that is unsurpassed in the military and government services household goods relocation market. This network draws from worldwide, unaffiliated agencies as well as from the domestic van line industry, including United Van Lines, for whom Suddath is the largest agent.

As an industry veteran, Scott has been with Suddath for more than 25 years. He is responsible for the development of the Department of Defense and General Services Administration business, including customers such as the Center for Disease Control, Bureau of Public Debt, DEA and Department of State. He was also responsible for the success of the DOD's Household Goods Re-Engineering Project as well being rated the number one move manager under the Full-Service Moving Project.

Scott is an active member of multiple industry organizations. He serves on the International Association of Movers Military Committee and is a former chair of the Government Traffic Committee for the American Moving and Storage Association.
MATT CONNELL
President
TMM, Inc.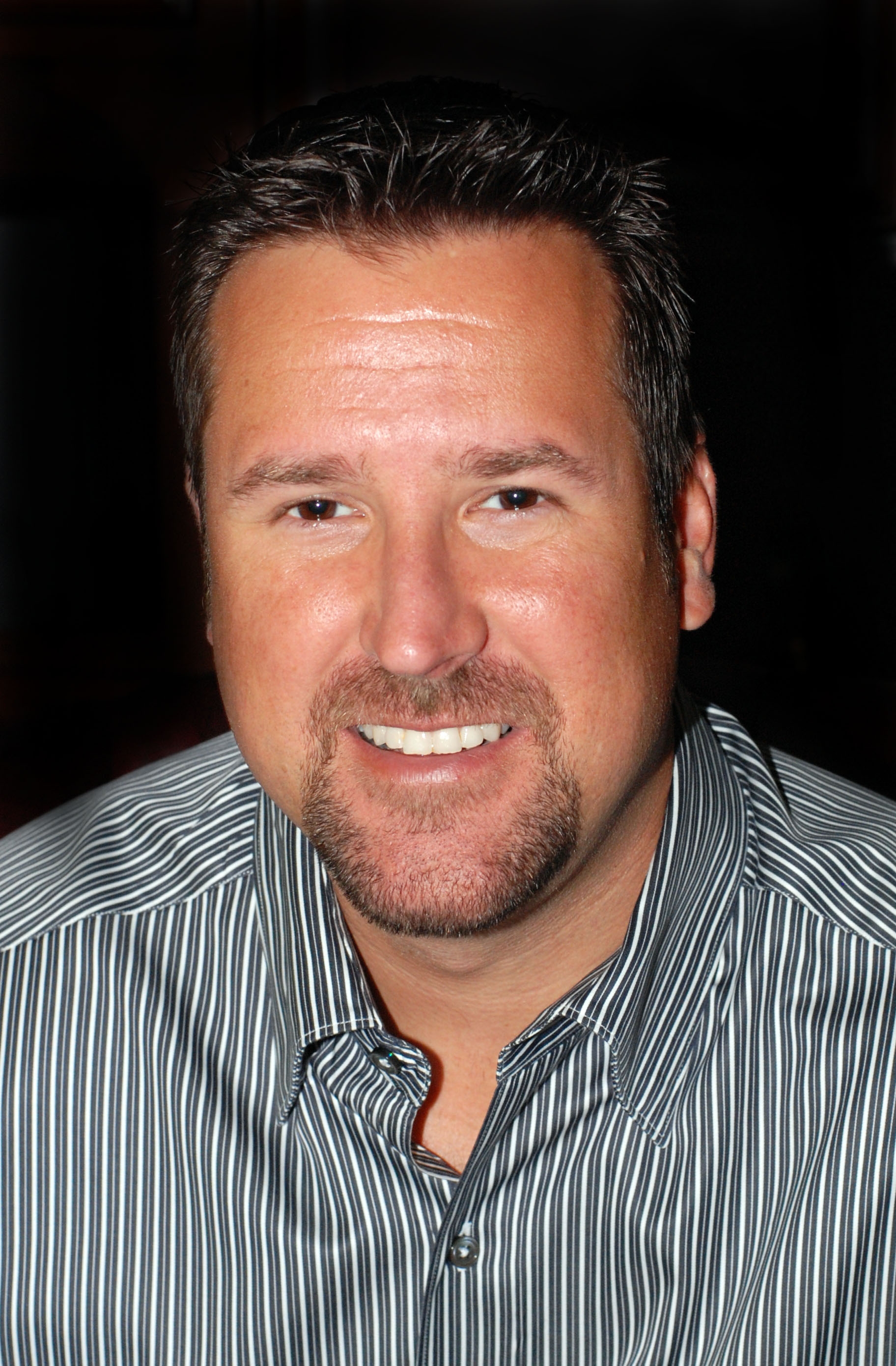 Matt Connell began his corporate career in 1996 with Cameron and Barkley as a Sales Representative in Albany, GA.

He moved to Jacksonville, FL, in 1998 to join The Suddath Companies as an Agency Development Representative. He had an active career at Suddath culminating with his promotion to Director of Business Development in 2003.

Matt recognized an underserved market segment in the Military Household Goods Industry in 2003 and started TMM, Inc. in October 2003. He hired his first 4 employees and procured office space in March 2004. The company has grown tremendously and TMM, Inc. is now the largest provider of SCAC services in the world.

Matt has received the Jacksonville Businessman of the Year award in 2008. He has been a two-time finalist for the Ernst & Young Entrepreneur of the Year and was also named the Ultimate CEO by the Jacksonville Business Journal.
JEANETTE HOMAN
President
Lambert Enterprises, Inc.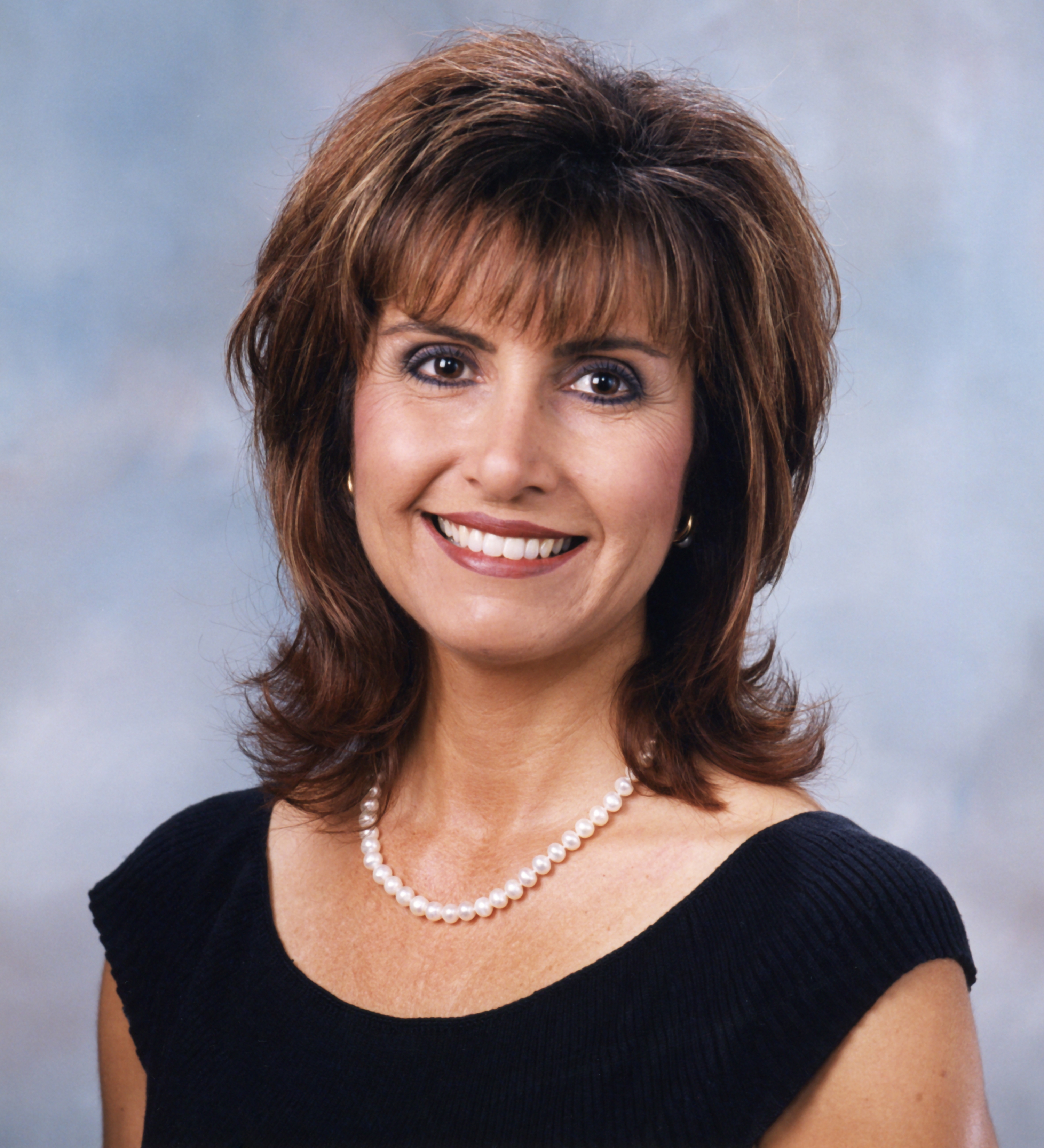 Jeanette Homan began her career in the moving and storage Industry in 1976, working part-time during and after graduating high school for Mrs. Leota Lambert, the owner and founder of Lambert Transfer & Storage. After taking a few years off to focus on her three children, she returned to work for the Company in 1989. She continued to acquire experience in the industry by working with the TQAP Program, Non-Temp Storage, and the DPM/ Local Move Contracts, all by providing services at the Naval Air Station in Lemoore, California. Jeanette also accredits her knowledge of the moving business to her husband Richard, having over 40 years of experience himself, she was able to glean "tips of the trade " from him. In the year 2007 she began managing Lambert Transfer & Storage, and eventually became President and owner of the company in January, 2011.

Since the implementation of DP3, she has successfully transitioned and expanded the scope of business to include the entire state of California. To date, the organization also handles insourcing from various other TSP's; such as Syncada invoicing, Claims processing, DPS shipment management and dispatching. She has a working knowledge of military business from both the TSP and the Agent perspective, making her an objective voice for the industry.

The company is proud to be members of IAM, AMSA and CMSA, and in 2009 was presented Lemoore's Chamber of Commerce "Business of the Year" Award. Jeanette is diligent in maintaining solid, working relationships with others to create effective use of the DP3 program and is currently serving on the National Defense Transportation Association (NDTA) Household Goods Subcommittee to help bridge PPSO/industry communication. Though she is committed to her business and staff, she is dedicated to devoting time to her greatest accomplishment and most cherished asset, her eight exuberant grandchildren.
---
CONRAD SWANSON
Senior Vice President of Agency Development
Arpin Van Lines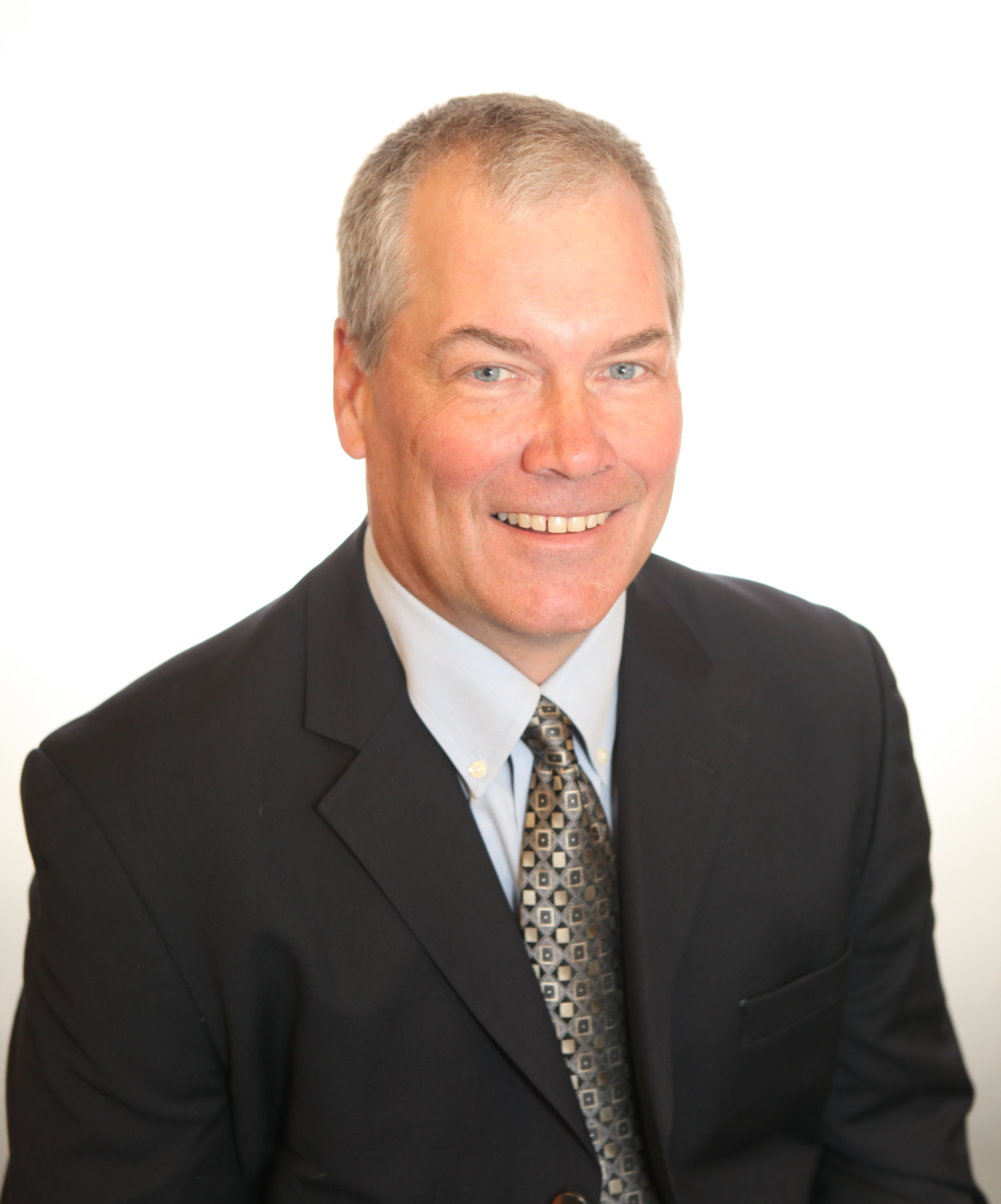 Conrad Swanson is the Senior Vice President of Agency Development, responsible for Arpin Van Lines' relationship with Agents as well as the recruitment and training of new agents. Mr. Swanson joined Arpin in 1990 and is a current member of Arpin Group Management Committee. Prior to his current position, he spent a year developing a Service Improvement department at Arpin Van Lines, Inc. From 2001 through 2007, Mr. Swanson served as General Manager of Arpin of Rhode Island, an Arpin Van Lines-owned agency. He started his career at Arpin, working 11 years as a driver and crew chief servicing Arpin Van Lines' household relocations. Mr. Swanson has a Bachelor of Arts degree in Business Economics from Brown University.
STEVE HERMANN
Vice President of Agency Development
Atlas Van Lines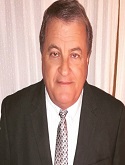 Steve Hermann is currently the VP of Agency Development with Atlas Van Lines. He started his career with in 1978 in HHG's operations. Throughout the years he has had ever increasing responsibility and promotions, which are listed below:
1980-81 Eastern shorthaul manager
1981-82 Manager Shipment Informantion, Service Assurance Monitoring
1982-84 Western Zone manager
1984-85 Director HHG's Eastern operations
1985-87 Agent Recruiter
1987 Director of Incorporated Carriers, Atlas subsidiary
1987-98 Director of Commercial Truckload Division
1998-07 AVP Logistics
2007-10 AVP Agency Development 2010-2011 Interim Manager Smart Move, Atlas Subsidiary
2010-present VP Agency Development
MARK DOYLE
Executive Vice President
National Van Lines, Inc.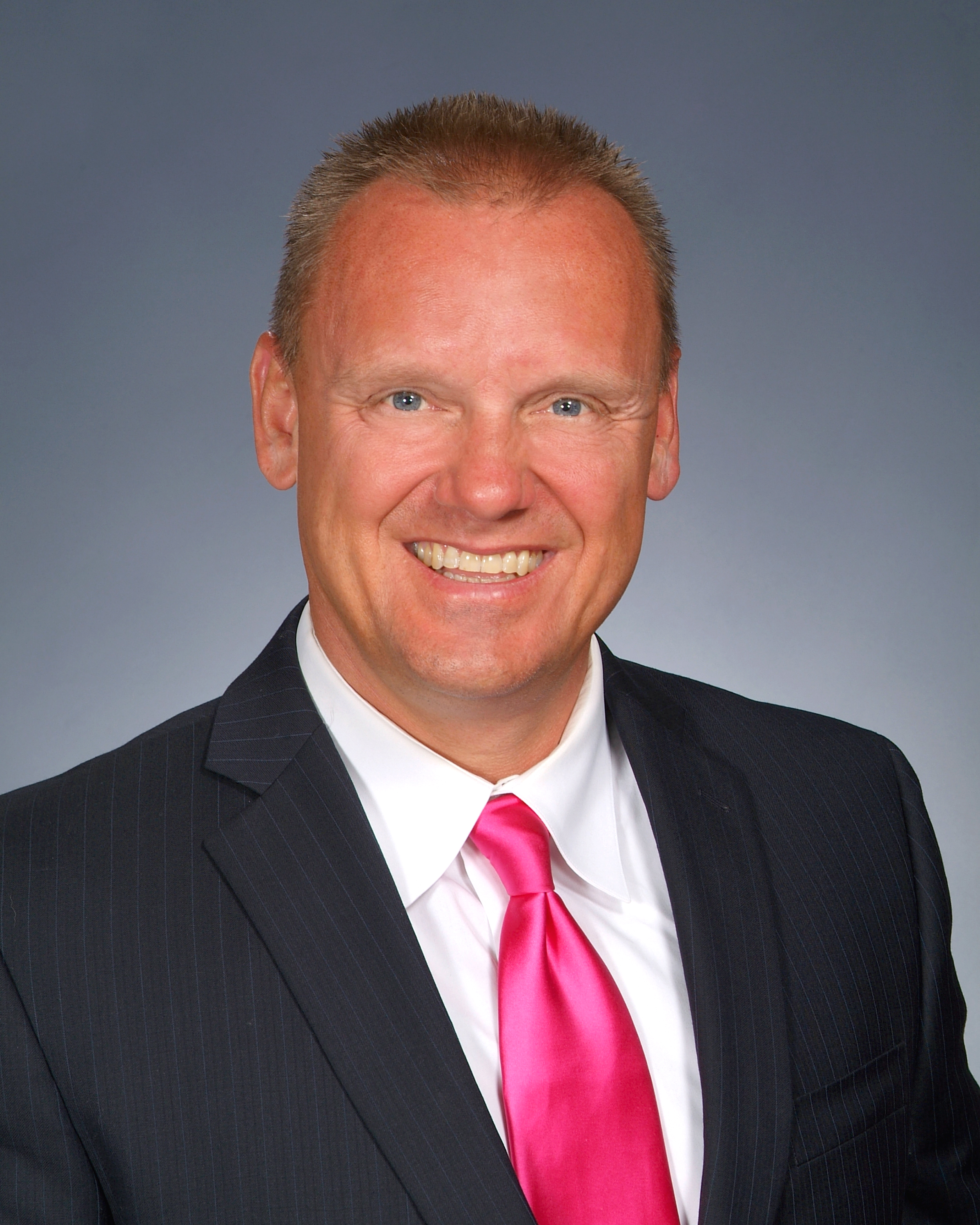 Mark Doyle serves as Executive Vice President of National Van Lines, Inc. with day-to-day responsibility for Operations, Customer Experience and Sales & Marketing, playing a vital, hands-on role for the growth of the organization with his understanding of the issues facing van lines, agents and drivers.
Beginning his moving career in college, Mark's drive and keen grasp of the industry naturally resulted in record-setting sales achievements in multiple positions, as a corporate vice president and as an agent owner. He has served as Vice President of Sales & Marketing and Agency Development for National Van Lines as well as COO and Sr. Vice President for Bekins A-1, the largest booking agent in the Bekins system.
A hands-on executive, Mark's achievements include creating operating manuals and establishing objectives and standards for his teams, as well as developing sales aids, collateral material and pricing programs, along with mentoring team members. That successful combination led to substantial increases in agent recruitment and commercial sales revenue. Embracing digital marketing, Mark established an expanded presence in his organizations' Call Centers, launching websites with integrated SEO, introducing new lead acquisition and management strategies for better conversions and more appointments.
Mark has also exercised his entrepreneurial side as an agent owner in the Chicago market, with multiple locations. According to Mark, "Owning and operating an agency means becoming knowledgeable in Operations, Sales, Safety, Recruiting, Employee Management, 'Poor Man's' Attorney, Bookkeeping, P&L, Banking and Company Lines of Credit, Real Estate/Leases, Insurance Purchasing and Risk Management, Vehicle Purchasing, Vendor Negotiation, Call Center Operations, Lead Management and basically every facet of a small business."
Mark serves the business community as an active Board of Director member for the Chicagoland and Northern IL Better Business Bureau, and is a Certified Moving Consultant. He and his wife, Erin and their two daughters live in Aurora, IL and in his spare time, he enjoys golf, reading, listening to music, watching sports, classic movies and being with his family.
ANDY KROLL
Vice President & General Manager
northAmerican Van Lines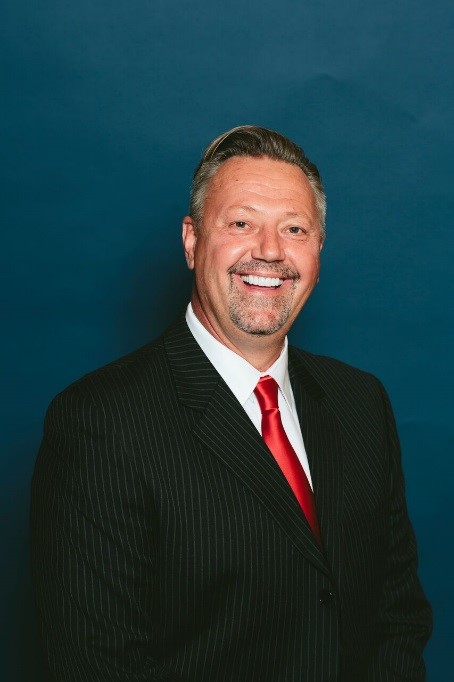 Andy Kroll was named Vice President and General Manager of northAmerican Van Lines in February 2014. As a 27-year veteran of the moving services industry, Andy began his moving career as a college temp sweeping warehouse floors. His career blossomed over the years, progressing to multiple leadership positions at three prominent Allied and northAmerican agencies, where he was recognized with numerous national and local Sales and Management awards. As a Regional Vice President for northAmerican Van Lines, Andy established himself as an industry leader, taking on co-chairman responsibilities of the NAMA (North American Mover's Association) Quality Committee and Sales Committee.
MORRIE STEVENS, JR.
Vice President
Stevens Worldwide Van Lines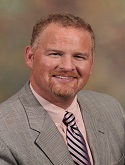 Morrie Stevens attended Western Michigan University and graduated from The Hayworth College of Business in December 1995 where he concentrated on Marketing and Business Management. Like many family moving businesses, Morrie started working on the trucks at an early age. Over the years, he has held various positions at Stevens. In 2006, he was promoted to Vice President and heads up the growth of the Stevens Agency system.

Morrie is a graduate of AMSA's Young Executive Program and a 1999 graduate of AMSA's Mentor Program. Morrie is a member of AMSA's Education Committee. He is also registered as a CMC and is RIM certified.

Stevens Worldwide Van Lines is an internationally recognized industry leader, and employs approximately 180 individuals during peak season. Stevens has four company-owned offices, more than 124 agents nationwide and more than 400 international agents. Stevens corporate headquarters is located in Saginaw, Michigan, while Stevens International Forwarders operates from Fort Wayne, Indiana. The ownership of Stevens Van Lines is unique, as it is owned 70% by the Stevens Family and 30% is owned by the employees.
PATRICK G. BAEHLER
Senior Vice President of Global Sales
UniGroup, Inc.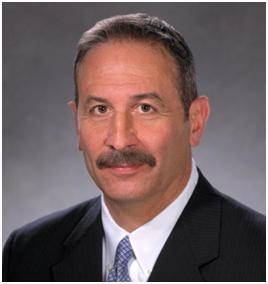 Patrick G. Baehler is the senior vice president of Global Sales for UniGroup, Inc., parent company for United Van Lines and Mayflower Transit. In his position, Pat is responsible for overseeing all sales activities, customer service and the customer call center. He also works closely with contracts and pricing.

Baehler has been working for companies in the UniGroup family for more than 30 years. Prior to his position in Sales, Pat served as the President of UniGroup Relocation, the international subsidiary of UniGroup, Inc.

Other roles in the company have included executive vice president of Integrated Operations, president of Total Transportation Services, vice president of Sales and Marketing, and director of Sales and Marketing, at Trans Advantage.

Before his work at Trans Advantage, Baehler was the director of Corporate Sales, as well as the regional director of Operations, at United Van Lines. He began his tenure with United Leasing before it became Trans Advantage, as a sales representative.

Before working at UniGroup, Baehler was a manager at a transportation and logistics company. He received his master's degree in business administration from Webster University and his bachelor's degree in business from the University of Missouri - St. Louis.
KREGG BOREANI
Director of Agency Recruiting
Wheaton World Wide Moving|Bekins Van Lines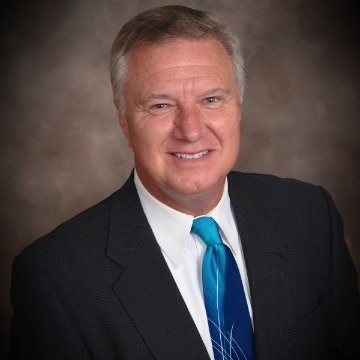 Kregg has a Transportation career spanning 35 years. Since earning his MBA from Loyola University of Chicago, Kregg has enjoyed success in a number of highly diverse roles, having been blessed to work with some of the finest organizations in the industry. Kregg began the Logistics focused portion of his career in varied positions of expanding responsibility with the highly successful HVP/Electronics division of North American Van Lines. From there, Kregg shifted his career to International Relocation Services with Allied International, and one of their largest Partner Agencies during the company's most successful period of expansion.

Having moved to the Household Goods moving side of the business for the past 16 years, Kregg has spent most of his time in leadership roles with agents of two of the three largest van lines. Since joining Wheaton World Wide Moving|Bekins Van Lines in his current role, Kregg has served in the capacity of identifying, vetting and recruiting a number of new agents for both organizations. Kregg's ability to understand both the agency and corporate perspectives, built from many years on both sides of the relationship, enables him to serve the best interests of both, and creates continuous growth opportunities.

Kregg fully understands what the moving public expects from their mover. His family has lived in IL, MI, MD, TX and now again in his home state of IN.

Kregg is pleased to be a part of the CMSA Conference again this year, and grateful to be able to learn more about the challenges facing today's professional moving companies, especially in the state of California.
---